Fibromyalgia Care with Our Rhode Island chiropractor
Fibromylagia is a chronic disorder characterized by widespread musculoskeletal pain, fatigue, and tenderness in localized areas. If you are suffering from fibromyalgia, we invite you to Breiding Chiropractic Clinic to find pain relief. Our clinic is conveniently located in East Greenwich, , for North Kingstown, Providence, Warwick and other west shore communities. Dr. Breiding can help treat your fibromyalgia. Pain from this condition can lead to less physical activity, increase depression, frustration, an inability to work and a decrease in focus. This condition is chronic, meaning that it won't go away, but chiropractic care helps manage the pain symptoms and restores you to an active and productive life.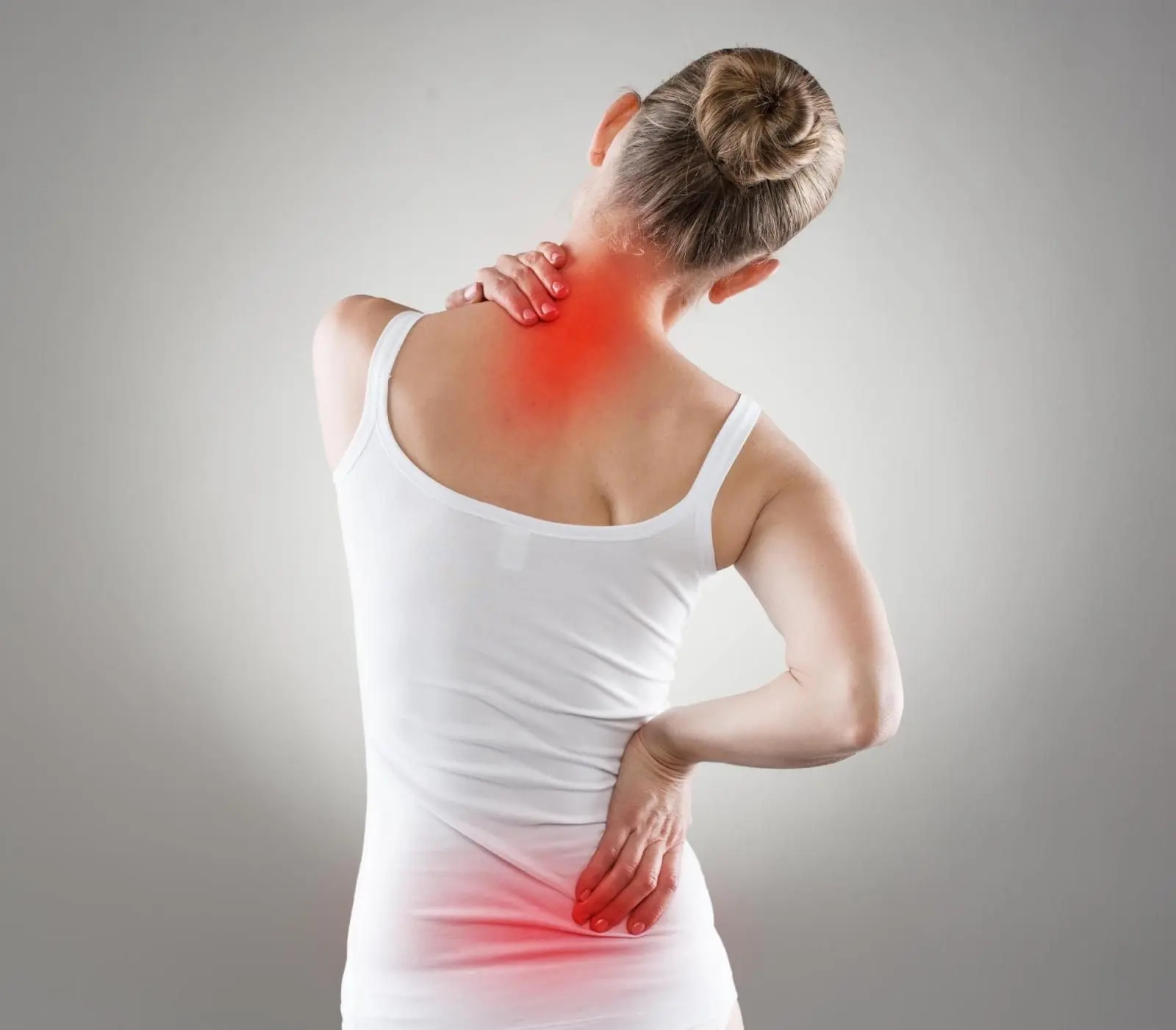 Fibromyalgia sufferers know there are a variety of medications for this condition, but there are many side effects and these often do not reduce your pain dramatically. By contrast, chiropractic care provides a natural, non-medicated approach that has shown pain-relieving results. Each patient with fibromyalgia will respond differently to treatment options, but chiropractic care provides a holistic approach to increase overall health, well-being and mental focus.
Breiding Chiropractic Clinic and Fibromyalgia Treatment
Dr. Mark Breiding is available to help you determine if you have fibromyalgia. Our Rhode Island chiropractor understands the wide-spread pain that accompanies this condition and uses light touch for your chiropractic adjustments and evaluations. Many fibromyalgia sufferers avoid touch because of the widespread pain from over-active nerves. Dr. Breiding respects this and uses only the necessary amount of touch to position your spine and joints into a pain-free alignment. Since nerves are already over-firing, any added nerve pressure from vertebrae or joints out of alignment will increase the pressure on the nerves and aggravate pain levels. Chiropractic adjustments re-position your joints to reduce pain and increase mobility. This is one way in which chiropractic care treats fibromyalgia pain.
Our holistic approach also includes nutritional support. Different foods may increase inflammation which increases your pain. Dr. Breiding will evaluate your eating style to determine where small changes can be made to produce large results in pain reduction. Also, when your body receives the proper nutritional support, it operates more easily and is in less pain. Dr. Breiding will show you corrective exercises to support your system and speed pain relief. We improve your strength with gentle resistance exercises, enhance your cardiovascular system with aerobic exercises and improve your mobility with flexibility programs. Exercise is essential when you are dealing with fibromyalgia, but it also needs to be performed at a certain level. Exercise is a wonderful pain reliever, but when you overdo workouts, can lead to increased pain. Our health team provides guidance on the proper ways and limits for your fibromyalgia workouts.
Schedule an Appointment with Our RI chiropractor
Fibromyalgia is chronic, but manageable. Our chiropractic care options in Rhode Island are medication-free, convenient, gentle and effective. We welcome the opportunity to be added to your treatment team and know that we can make a difference in how you feel. You do not have to sink into the pain of fibromyalgia. We can help you rise above it and lead a more enjoyable life- every day. You are welcome to visit Breiding Chiropractic Clinic in East Greenwich or call us at 401-884-8687 for more information and to schedule your first healing appointment.