Treating Whiplash at Breiding Chiropractic Clinic in East Greenwich
Whiplash is a severe neck injury that involves the vertebrae, muscles and ligaments. It usually occurs during car accidents, but can occur anytime the head and neck are jerked forcefully outside of their normal range of motion. When this happens, it results in a severe sprain of the ligaments in the neck, and it strains the muscles. In severe cases, it may even misalign the cervical vertebrae. Here at Breiding Chiropractic Clinic in East Greenwich, our chiropractors can evaluate the severity of your neck injury and create a treatment program to help you recover.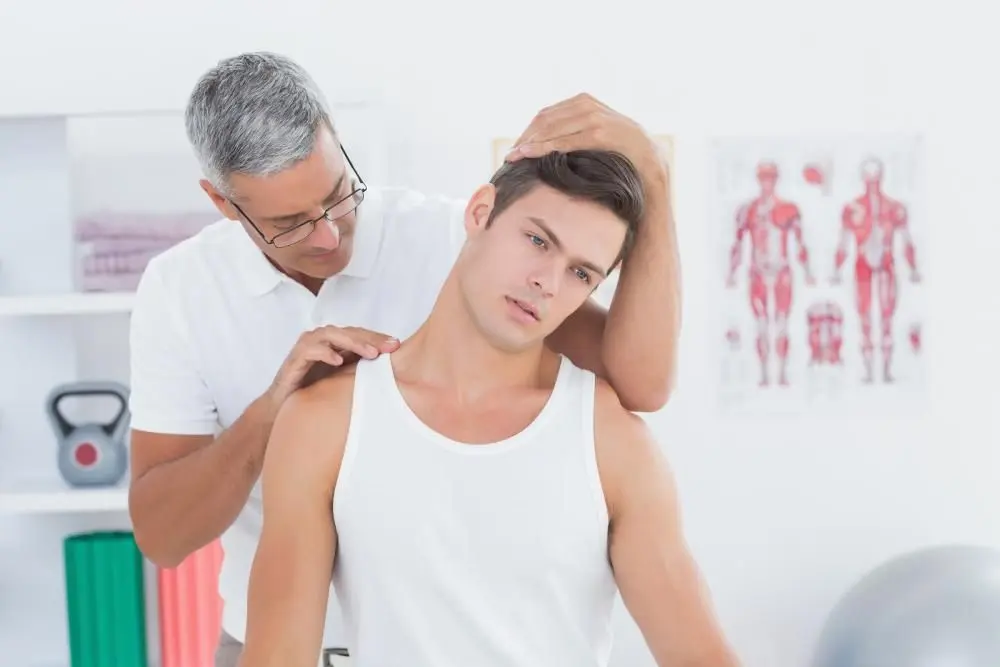 Signs and Symptoms of a Severe Neck Sprain and Strain
Since whiplash is a severe neck sprain and strain that can misalign the cervical vertebrae, it causes a variety of symptoms, including headaches, nausea, neck stiffness and pain. In severe cases, you may even notice pain in your upper back and numbness and tingling down your arms. It is important to note that symptoms can take 24 to 72 hours to first appear.
Dizziness and/or Nausea
Exhaustion and Trouble Sleeping
Loss of Range of Motion in the Neck
Pain in the Neck and Upper Back
Trouble Seeing or Blurry Vision
Diagnosing Whiplash with our Chiropractor Serving East Greenwich, North Kingstown, Cranston, and Warwick
Diagnosing whiplash involves taking a complete medical history and discussing all of your symptoms. Our chiropractor, serving East Greenwich, North Kingstown and Warwick, will also ask you about any car accidents, sports injuries or personal injuries that you may have experienced prior to the onset of your symptoms.
Chiropractic Care for Neck Sprains and Strains
After our chiropractor makes a thorough diagnosis of the severity and extent of your neck injury, a treatment program will be developed to help alleviate your symptoms and restore the function of your neck.
Spinal Adjustments
Spinal adjustments are used to restore the curvature of your cervical vertebrae. We off several different techniques, including Diversified, Gonstead and trigger point. We also utilized specially designed chiropractic tables with drop sections to help with certain types of adjustments.
Mechanical Traction
Mechanical traction is used for decompressing the spine in order to increase the spaces between the vertebrae to help alleviate herniated discs. If we suspect your injury is a disc herniation in your neck, we may recommend spinal traction.
Ultrasound Therapy
Ultrasound therapy is a noninvasive way of stimulation the soft tissues. It involves using various frequencies of sound waves to gently warm the area in order to increase localized circulation and loosen tight muscles and ligaments.
Electric Muscle Stimulation (EMS)
EMS is used to help alleviate muscle spasms and pain by relaxing the muscles. The treatment may also help your body release endorphins, which may provide additional pain relief.
To schedule an appointment for your neck pain and stiffness, call us at 401-884-8687.