Chiropractic Carpal Tunnel Treatment
in East Greenwich
When you think of chiropractic care, do you just think of the benefits to your neck and back? If so, it's time to change your thinking. Chiropractic adjustments affect the position of all your joints including your shoulders, elbows, knees, ankles, hips and wrists.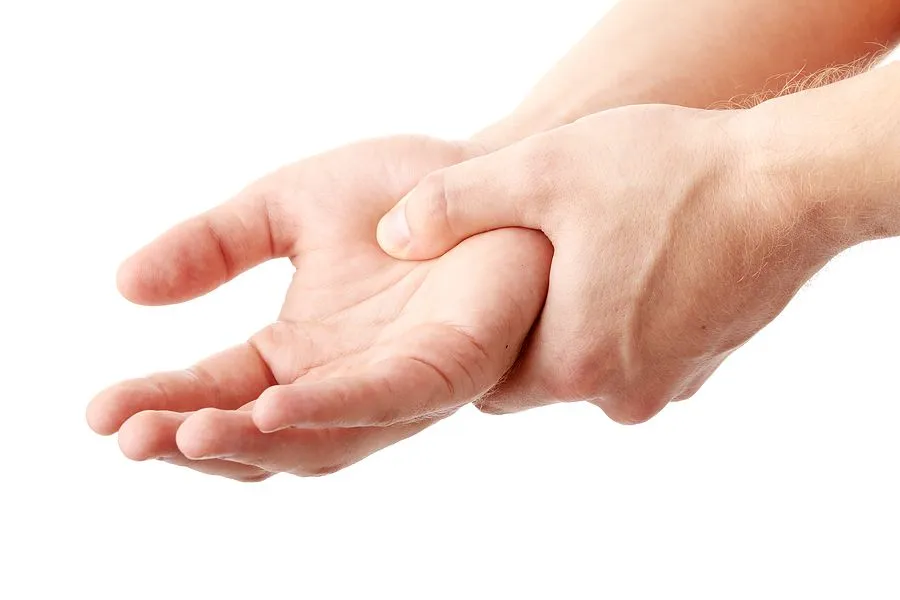 Dr. Mark Breiding, our Rhode Island chiropractor, uses specialized wrist adjustments to treat your carpal tunnel syndrome. If you have tried braces, pain-relieving medications and are considering surgery, please let Dr. Breiding and our health team at Breiding Chiropractic Clinic, show you the benefits of chiropractic care. Our alternative health treatment is natural, drug-free and often eliminates the need for carpal tunnel surgery. You'll feel immediate relief and long-lasting benefits as Dr. Brieding works with you. We welcome residents of East Greenwich, North Kingstown, Cranston, Warwick RI, or anywhere else, to visit us today to learn more about their carpal tunnel treatment options.
Symptoms of Carpal Tunnel Syndrome
Maybe you suspect you have carpal tunnel but are unclear what the condition involves. Some symptoms of carpal tunnel syndrome include:

• discomfort in your wrist
• pain in your thumb or fingers
• tingling or numbness in your thumb and fingers
• hand weakness
• the urge to "shake" your hands to alleviate symptoms
If you are experiencing any of these symptoms, ask Dr. Breiding to evaluate your condition to determine if you have a carpal tunnel issue. Then the doctor will show you how gentle adjustments position your wrist to alleviate pain and restore feeling to your thumb and fingers.
Carpal Tunnel Adjustment Services with Dr. Breiding
Carpal Tunnel syndrome is a term to describe the unpleasant feelings in your hands when the carpal tunnel in your wrist has interfered with nerve flow. This tunnel offers protection for a nerve that runs on the palm side of your hand and controls your finger motions. If this tunnel is compressed, weakened or compromised, it may be placing pressure on the nerve. When this occurs, you feel pain, tingling and weakness in your hand and fingers. Our Rhode Island chiropractor's goal is to reduce the pressure on this nerve. Dr. Breiding gently positions your wrist to eliminate the pressure and restore proper nerve flow.
Along with gentle wrist manipulations to free the nerve in the carpal tunnel, Dr. Breiding helps his patients in East Greenwich, North Kingstown, Warwick and Cranston by teaching corrective exercises and better wrist placement while working on a computer, cooking, driving or playing video games. All of our services are natural and drug free and can help you avoid carpal tunnel surgery. Dr.Breiding's treatment will effectively eliminate your wrist and hand pain and restore your strength and mobility. You are able to sleep, work and play without worrying about wrist pain and weakness. Please visit Breiding Chiropractic Clinic for all your joint needs including carpal tunnel syndrome. Contact us today at 401-884-8687 to schedule your consultation.